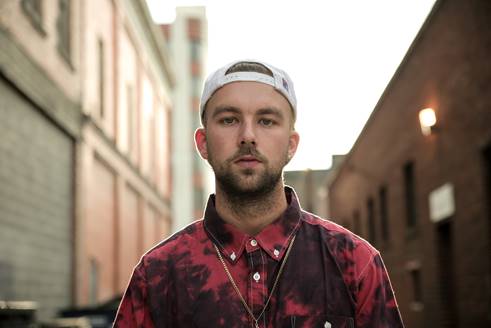 Drake has some serious competition. Canadian hip-hop artist SonReal, who was nominated for 2 Juno Awards which is an award given to Canadian musical artists and bands to acknowledge their artistic and technical achievements in all aspects of music, is quickly climbing the charts as an 'artist to watch'.
SonReal got his start in high school when he realized his passion hip hop superseded everything else. "I used to [hang with] this group of skateboarders- I was the little guy and they took me under their wing, states SonReal. Once I heard them rap I bought a mic from Radio Shack and started rapping. Through his hard work, determination and after graduating as an audio engineer from Pacific Audio Visual Institute SonReal has caught the attention of many through his innovative, melodic, yet unique style.
"It feels good- we always want to be progressing and challenge ourselves while going somewhere, proclaims SonReal.Until it stops going somewhere that is when we will reassess. My music affects and inspires people, it's all i ever wanted to do!" SonReal recently led the pack in nominations next to Drake for his video 'Everywhere We Go' at the 2014 Much Music Video Awards in the following categories: MuchFACT Video of the year (Winner); Video of The Year; Hip Hop Video of the Year; Director of The Year; and Fan Favorite Video Of the Year.
Creating his music video, 'Preach' which was filmed during his recent 53 city U.S tour and 2-5 seconds of the music video every day. "We want to do something to stand out, something that we believe in when it comes to making a music video, says SonReal. I'm a firm believer that the video should go wight the song in a unique way-creatively." 'Preach' follows his crossover journey through America while paying homage to iconic landmarks such as: Mount Rushmore, the Rio Grande, New Orleans' Bourbon Street, as well as many others.
As proven by the high accolades he has received in his home country of Canada, SonReal has landed himself at the forefront of not only Vancouver's hip hop scene but the Canadian music industry as a whole. He just released his latest EP For the Town, and you can catch him at The Echo in Los Angeles on July 10th! For the latest tour dates and to purchase tickets, click HERE.

www.facebook.com/therealsonreal
www.soundcloud.com/sonreal
Twitter - @therealsonreal
Instagram - @therealsonreal